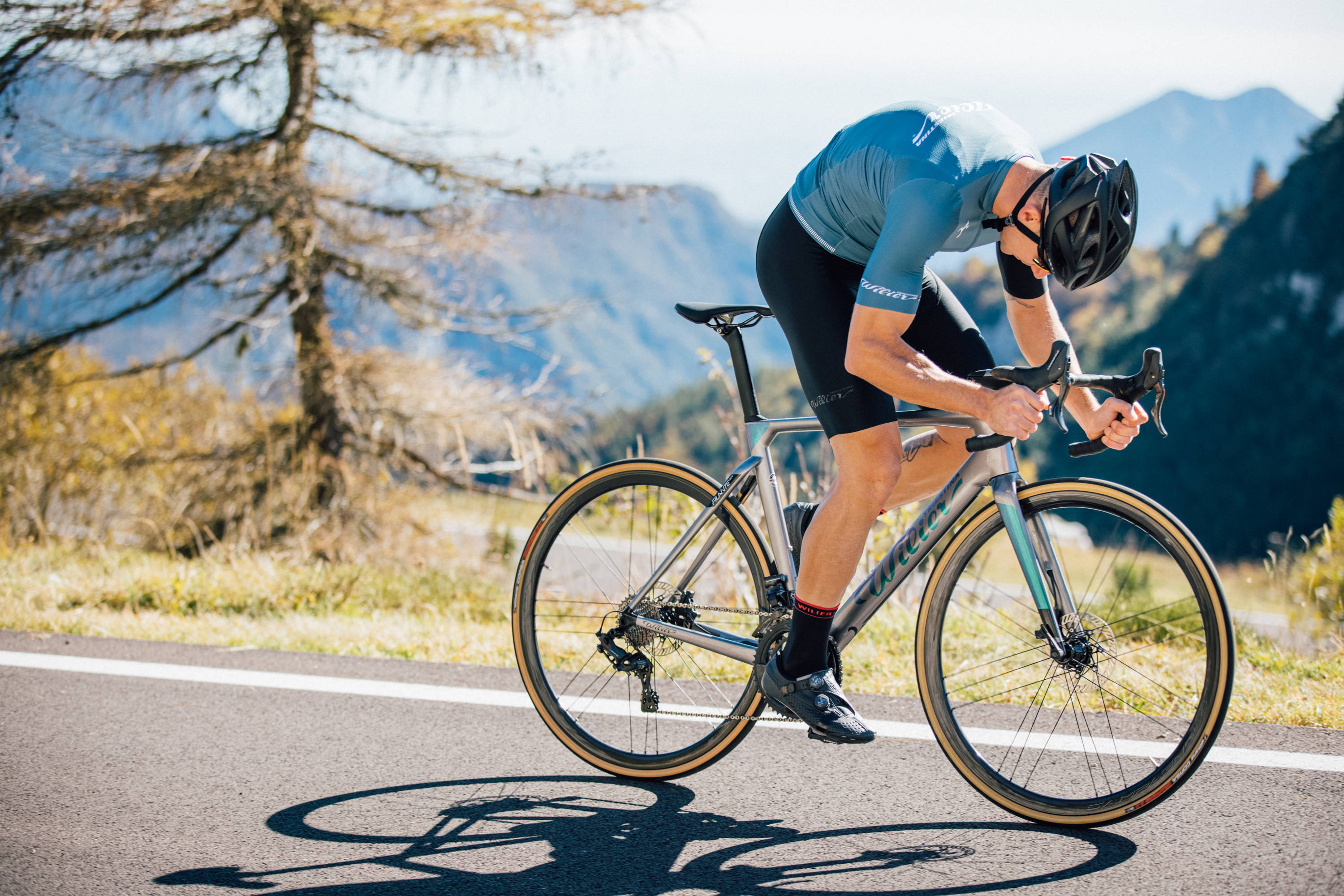 A B Enterprises (Bike Studio)
Ah 13, Sector 2, Salt lake, Kolkata-700091,
Ph: 9007130442
ALTER TRACK LLP
Veloton, 1/383 Gariahat Road (South), Jodhpur Park, Kolkata - 700068

Contact- 9338104388
AMK BICYCLES
Shop no 1,2,3, Ground Floor, C wing, Shree, Yashwant Plaza Co. Op. Hsg. Socity
Katrap, Badlapur(E), Ambarnath Taluka, Thane District,, Pin 421503
Contact- +91 7738016768
Anmol Enterprises
Shop No 1 & 2 Greva Plaza Mes College, Junction Zuarinagar Sancoale Vasco Da Gama, Goa 403726
Contact- 7718034171
Balaji Cycle Agencies
Probikers No 4/ 343 Omr Road, Nehru Nagar Kottivakkam Chennai-600041,
Contact- 9840426666 (Suresh)
BALAJI CYCLE WORLD
NO.77/30, JONES ROAD, SAIDAPET, Chennai, Tamil Nadu, 600015
Balaji Retail
Mangalabag Cuttack 753001 Odisha
BHARAT CYCLES (VASAI)
1, kini arcade, stella, next to veera petrol pump, vasai west, Vasai (west), Palghar, Maharashtra 401202.
Head of operations :- jake thomas,
Contact- 8767217077
Email- Bharatcyclevasai@gmail.com
Bicycle Doctor sales repairs and services
Rs no 11/3 Plot no 4, Bicycle doctor, Nh, Service Road ujlaiwadi, kolhapur, Kolhapur, Maharashtra, 416004
BIKEAFFAIR CYCLING INDIA PVT LTD
107, 108, Sri Lakshmi Venkateswara, Nilayam, Raja Rajeswari Nagar, Kondapur,, Ranga Reddy, Telangana, 500084
BIKEFIT
western meridian , flat no 6b, near dhanalakshmi hospital , kannonthumchal, road , kannur , kerala , 670002
Bike Tribe
Opposite Links Mall Lachy Cycle Mart, Thalassery Road Kannur 670701
Bike & Tri Studio
Yash Agarwal Ground Floor, Barua Square, Complex, Sevoke Road, Siliguri, West Bengal,
Email- yashag103@gmail.com,
Contact- 9800002455
BLACK CYCLES
450, OPP PRESANNA HONDA, PALLADAM, ROAD, THENNAMPALAYAM, Tiruppur, Tamil, Nadu, 641604
BOATRIDER SPORTS PRIVATE LIMITED
16/1040, BOATRIDER SPORTS PRIVATE, LIMITED, FRANCIS ROAD, CHALAPPURAM,, Kozhikode, Kerala, 673002
Bombay Cycle House
Near Clock Tower,GT Road,Ludhiana, Punjab 141008.
Phone: 0161 2740115.
BOTS Cycling Pvt Ltd
N. 8/4, H. Beerappa Garden,, Chunchaghatta Main Road, Konanakunte Post,, Bangalore - 560 062
Contact- (+91) 86182 68074
Byk India
Shop No-3, Darvesh Royale, Perry Rd,, Turner Road Bandra West, Mumbai-400050
CMB INFORMATION PORTAL PVT LTD
109, VELACHERY MAIN ROAD, GUINDY, CHENNAI - 600032,
Contact- 9884730974
CRANK CYCLING JOINT THRISSUR
Opposite Girija Treatre,, Peringavu, Thrissur,, Kerala-680008,
Contact - +91 6282460936
Cycle & Cycle Caree
64A Thazhai Thoppu,, G. N. Mills Post, Mettupalayam Road,, Coimbatore -641029,
Contact- 7339003339
CYCLE HOME
NEAR EAST BLOCK, KATIHAR MORE,, KHUSKIBAGH, KHUSKIBAGH, PURNEA,, Purnea, Bihar, 854305
CYCLE STUDIO A UNIT OF NATIONAL TRADERS
52, HAMIDIA ROAD, BHOPAL, Bhopal,, Madhya Pradesh, 462001
Cycling Solutions
Opposite syndicate Bank, St No-0, Near fauji chowk, Bathinda, Pincode- 151001
Contact- 9530571411
CYCLO FIT CONCEPT
SHOP NO.842, M.G. ROAD, GHITORNI, GHITORNI, New Delhi, Delhi, 110030
CYCLOP GEAR (Delhi)
Shri Ram Marg Village, KH. NO.46/7,GALI NO.2,, Tikri Kalan, Mundka, Near Tanwar Chowk,
New Delhi, South Delhi, Delhi,, 110041
Cyclop Gear (Haryana)
H-29, ORIENTAL VILLA, SECTOR-57, SUSHANT LOK 3, Gurgaon, Haryana, 122002
DHULIA CYCLE COMPANY
20, Ring Road, Besides Aditya Builders, Opp. LaLiT KaLa BhavaN, Near Gokul, Sweets,
Ring Road's Khwaja-Miya Chouk, Jalgaon - 425001.
Contact- 08237356159 (Samir Rokade)
D.S.M.R.CYCLE MART
126, KAMARAJAR STREET, KANCHEEPURAM,, Kanchipuram, Tamil Nadu, 631501
Durga Cycles
A-3/316, & 319, Paschim Vihar, New Delhi, Delhi, 110063
Contact- 9999178193
SELECTION BIKES 
254, 1st Floor, Ahmed Palace, S.V. Road,, Town Planning Scheme 3, Bandra West,, Mumbai City, Maharashtra, 400050
Flying Wheel
Ground Floor, 7 Bharmagoudars. Ambica Nagar,, Keshwapura Hubballi Dharwad, 580023
Future Cycle & Sports
KAKADE PLOT, 134, CHAIRMAN MSEB, STAFF OFFICE

SOCIETY, MAIN, OSMANABAD, Osmanabad, Maharashtra- 413501.
Goodluck Cycle Co
215, Kosakadai street, Puducherry-605001,
Contact- 6374719816
Govind Cycle
19 Manegment Enclave Nahrupark Vastrapur, Ahmedabad 380015
ICycle Solutions private Limited
No 1634, Katha, 192/5, Marathahalli - Sarjapur Rd, Dommasandra, Bengaluru, Karnataka 562125,
Contact- 9964328600, 8867300889
Imperial Cycle Co.
Babu Bazaar, H.B Road, Fancy Bazaar, Guwahati 1, ASSAM-781001,
Contact- 092070 49122
JAG'S BICYCLE GARAGE
GROUND FLOOR SHOP NO.1 and I ST FLOOR TOTAL, 23-, 11/1-10/3, OGIRALA VARI STREET, SATYANARAYANAPURAM,
VIJAYAWADA, Krishna, Andhra Pradesh, 520011
Just Buy Cycles -Elite
100 Feet Bye Pass Road,, Chennai Tamilnadu,, Pin-600042
Lifecycle Bike Shop
LCBIKE PRODUCTS PRIVATE LIMITED, GROUND FLOOR BUILDING NO 38/247-2, CITY FLOWER,
NURANI ROAD, PALAKKAD,, Palakkad, Kerala, 678006
M&M Motors
64/2361 A, Jacks Castle K.K Road, Kaloor, Kochi-682017,
Contact- 960500066
M/s Cyclezone
53, ES Corner, Hope College, Avinashi road,, coimbatore 641004
Contact- 9488739413
M/S HILL BIKE
Hillbike near mintokgang chandmari, road gangtok east sikkim 737101,
Contact- 8145880254 (phuntshok)
M/S RAJESH CYCLE TRADING CO
H-2, SECTOR-9, Near Harola Vegetable, Market, NOIDA, Gautam Buddha Nagar,, Uttar Pradesh, 201301
NXT ASHA CYCLES HINGOLI
NTC , Tapdiya estate Near bus-stand Hingoli, Maharashtra, 431513
Om Cycle
Shop No 6 Priple (C)Metro Plex Metro Piller No 888, Opp Devi Lal Park Bahadurgarh Haryana 124507
Only Sport Trading
Kodungalloor,Narayanamangalam,Pullut, Pin Code-680663 Trissur District
P.C. BHANDARI & COMPANY
1, p c bhandari, cycle market,, ghanta ghar, Jodhpur, Rajasthan, 342001
PEDAL HUB
AP-13/235-F,G,H,J, 1st Floor, Qatar Tower,, Near Railway Overbridge, ANGADIPPURAM,, Malappuram, Kerala, 679321,
Contact- 9995542925
PEDAL POWER
0, PEDAL POWER, GARE GANGANNA THOTA,, VINAYAKANAGARA,TIPTUR, Tumakuru, (Tumkur), Karnataka, 572201,
Contact- 9686499969
PEDALS CYCLE GALLERY
419, MS ROAD, KATTAYANVILAI,, NAGERCOIL, Kanyakumari, Tamil Nadu,, 629003,
Contact- 9486087858
Pedal Street
Kotoky Pukhuri Opposite Indian Oil Petrol Pump, Jorhat
Pedal Town Cycles
Sector No 32/A, Shop No 8, " Dhruv Siddhi", Ambedkar Chowk Road,
Near "Sanskar Prathistan Vyasan Mukti Kendra", Ravet Pune
Phirki Cycles
CHANDIGARH AUTO CARE, SCO 482 , Sector 35 C CHANDIGARH 160036,
Contact- 9855717399
Pramukh Cycles
2/1663, Ground Floor, Hanuman Flats,, Harivanshi Street, NR Ring Road,, Sangrampura, Surat-395002, (Guj)
Raju Enterprise ( bicycle store )
Lilabari road, Nakari ward no 1.Near Lakhimpur poly clinic, Po North Lakhimpur
Dist Lakhimpur, PIN CODE 787001
Revolution Bike Store H Parikh & Company
CHANDIGARH AUTO CARE, SCO 482 , Sector 35 C CHANDIGARH 160036,
Contact- 9855717399
RIDERS ZONE
173/1, Ground floor, Pillars gate, Balamore Road, Nagercoil, Kanyakumari Dist, Tamilnadu, Pin code-629001.
ROADSTER
SAHITYA SABHA, GROUND, SAHITYA, SABHA, RANGAGORA ROAD, Tinsukia,, Tinsukia, Assam, 786125
Rozario Wheelz
Amma Chiveedu, Near Moorthy Temple, Kollam, 691013
R.R. CYCLOCROSS
NO. 132, GROUND AND FIRST FLOOR, OLD, MADRAS ROAD, ULSOOR, BANGALORE,, Bengaluru (Bangalore) Urban, Karnataka,
Saaj Creatives
22 Bikes,, Plot No C-21, Near Bhawani Mall,, Saheed Nagar, Bhubaneswar 751007
Sai Krishna Traders
G-2 Aashtha Corporate Capital Near Shyam Baba, Temple Vip Road Vesu Surat 395007
Sangreel Cycles
F-13 1st Floor Siddhshila Residency Opp, Fortune Market Galaxy Circle Surat 395009
SARNA CYCLE STORE
OPP POWER HOSUSE, DALHOUSIE ROAD,, PATHANKOT, Pathankot, Punjab
Shaurya Auto
Shaurya Auto, shop no -HS-01 and HA-1, Building No H-1, Poonam Sagar, omplex, Near Pariwar Hotel, Mira Road East,, Thane 401107
Email- shauryaauto09@gmail.com,
Contact- 9987551819 and 9669898078.
Shifting Gears
55 F. C ROAD UZAN BAZAR GUWAHATI -01,
Contact- 8811014928
Shivshakti Cycles
Sanjida Apartment Shree Krushna Nagar, DGP Road, Ambad Nashik 10
Shree Balaji Enterprises
Opp Mbd Mall, Adjoining NEXA, Ludhiana-141010
SOIGNEUR
168 Bidla Tower Heera Nagar Road, DCM HEERA Nagar Road Doctor Colony Dcm, AJMER

ROAD,, JAIPUR,,, Jaipur, Rajasthan, 302021
Soni Sons
P.C. House,Jaal Gatta Phar Bazar, Bikaner Rajasthan-334001
Summerpayami Cycles
Shop No - 5, Saptashree, Cosmos CHS, Pokharan Rd No 1, Opp Bombay Duck Hotel,
Thane West - 400607
Tata Cycle and Rickshaw Co
KHATA NO 492/532, PLOT NO 2053 AND, 2054, BISRA ROAD, ROURKELA,, Sundargarh, Odisha, 769001
Teamcycle World Private Limited
12 Th Cross Road 7th Phase Jp Nagar, Bangalore 560076
The Bicycle Capital
Vaishnavi Graphics,Nira road, Kasba ,Baramati- 413102
The Cycle shop ( AHMEDABAD)
6-7, GF, MANAGEMENT ENCLAVE, MANSI TO, VASTRAPUR LAKE ROAD, NEHRU PARK, VASTRAPUR,
Ahmedabad, Gujarat, 380015


THE CYCLE SMITH
OLD NO 7,NEW NO 73, 10TH CROSS WEST, EXTENSION,THILLAI NAGAR, TRICHY,, Tiruchirappalli, Tamil Nadu, 620018
THE CYCLE WORLD
52/2, VIJAY NAGAR, A.B. ROAD, INDORE, Indore, Madhya Pradesh, 452010
The Cycle Worx
BGTA Nilgari Premises Co-Op Society, Plot No. A/Z, G9, Opp RTO Office ,, Wadala , Truck Terminal Sion, Mumbai-400031
The Cyclopedia
Ground Floor , Opera Heights Italva Navsari
The Nellai Bike Store
Plot c1c2 NDS Nagar Rediyarpatti 627007, Tirunelveli, Tamilnadu,
Contact- 9567160117
TRAILBLAZERS
2, Trailblazers, Bhutan Road, Kenduguri,, Barpeta, Assam, 781325
Udaya Cycle Mart
Thangals Road, Kondotty-673638, Malappuram(Dist)
Upadhay Cycles
11, Ground Floor Narottam Niwas, Nehru Rd, Vile Parle East, Mumbai
UPCYCLE HEALTH SOLUTIONS
Flat No.1103, Soverign-3, Vatika City, SECTOR-49, SOHNA, ROAD, GURGAON, Gurgaon, Haryana, 122018
URBAN BIKES
XXVII 28 523, PUTHUKULANGARA, BUILDING, MANAKKAD ROAD,, THODUPUZHA, Idukki, Kerala, 685583,
Contact- 7025595301
V BIKES
2-2-118F15, PRAKASHAM ROAD, N T R, CIRCLE, NEAR TOWN CLUB, TIRUPATHI,, Chittoor, Andhra Pradesh, 517501
Veenus Cycle Mart
Main Road Dist Kollam, Mn No 8848606591, Puthoor 691507 Kerala
Velo Fix
Plot No 44 Old Vasavinagar Karkhana Secunderabad, Hyderabad, Telangana, 500009
VELO STUDIO UNIT OF BELLEVUE HOSPITALITY LLP
#31, 10th Main, 2nd Cross,Indiranagar 2nd Stage, Near Indiranagar Water TankBangalore- 560038,
Contact- +91 9905256789
Email- info@velostudio.in
VYOMART PRIVATE LIMITED
SHOP NO.90, A-MARKET,, SECTOR-1,, BHILAI, Durg, Chhattisgarh, 490001